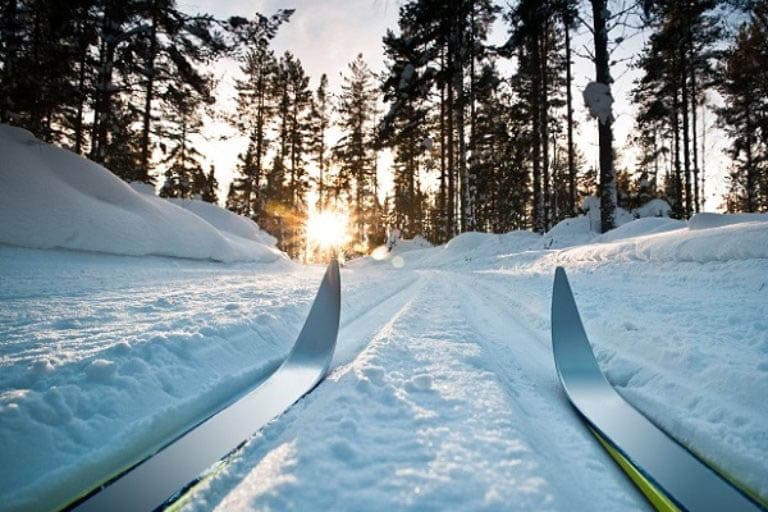 Cross-country tracks at Sundsberg
During winter, the Sundsberg Outdoor Recreational Area, located next to our campsite, offers lovely cross-country trails of various lengths, a barbecue area, and a toboggan slope. You can easily spend a whole day here. Pack a lunch bag, a thermos of hot chocolate, and enjoy the wonderful surroundings along the trails.
NOTE! Call us before your visit for information about snow conditions or read the trail status reports.
---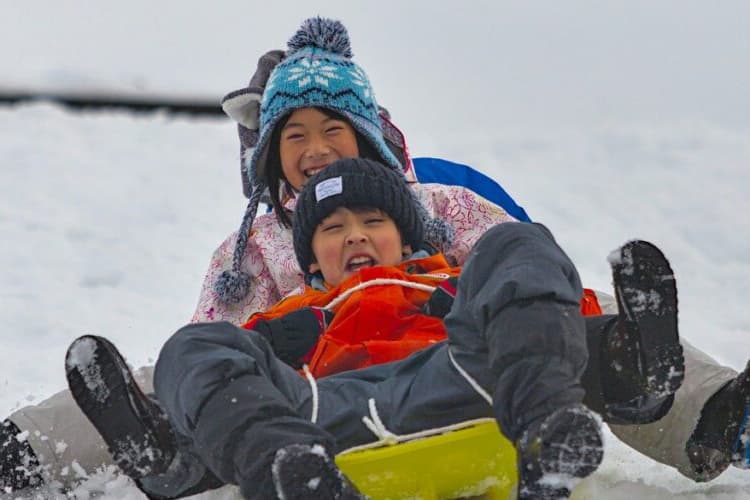 Rokkmakkstugan in Ängen
We can also recommend a day excursion to Ängen and the Rokkmakk Cabin, located about 30 km northwest of Sunne. This is a classic destination for locals and visitors alike, and it is also the starting point of Ängenleden Hiking Trail as well as the various groomed cross-country trails. You will also find one of Värmland's greatest toboggan slopes and a waffle house.
NOTE! Call us before your visit for information about snow conditions or read the trail status reports.
---
Hiking trails
Within convenient walking distance from our destination, Sundsberg Outdoor Recreational Area offers lovely hiking trails for those who want to discover the area.
By passing the tunnel under road E45, you only need to walk a few hundred metres to find yourself in the forest. This area has illuminated tracks up to 6 km as well as excellent hiking trails in exciting nature. In the winter, you can also find cross-country ski trails here. Barbecue areas are available all year round. If you bring your bicycle, you can try the 5.7 km MTB trail.
Skogsbacksstigen is an easy, 4.1 km blue-marked path close to the urban area that runs along old marsh roads. The quality-marked Värmlandsleden Trail of Sundsbergsleden is a 6-km orange-marked trail that, with its steep slopes, lush gullies, and lovely lookout points, gives you a feeling of wilderness. A barbecue area can be found by the Skogsbacken cottage and, in the summer, the protected and poisonous mezereum blooms here. By Fågeldammen Pond is also a rest area, where, depending on the time of year, you can enjoy the rippling of the stream or the floral splendour of the water lilies. During spring, the entire area is a sea of anemones. The flora and bird life are rich, and the moose, deer, fox, and badger are common.
Vandringsbroshyr
Läs mer om vandring i Sunne
Läs mer om vandring i Värmland