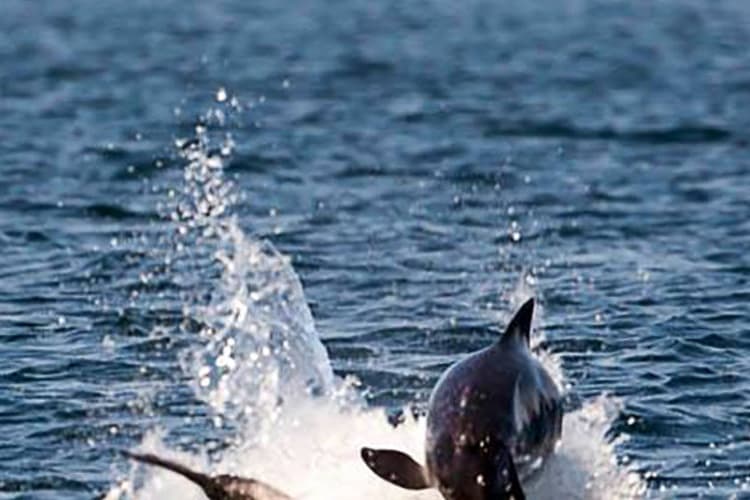 Porpoise Safari
Join a whale safari in the sea around Kullaberg with its alluring coves and mysterious caves. You can often spot the porpoise – a small toothed whale that looks like a dolphin, Boat rides start at the Paradise Harbour at tip of Kullaberg.
---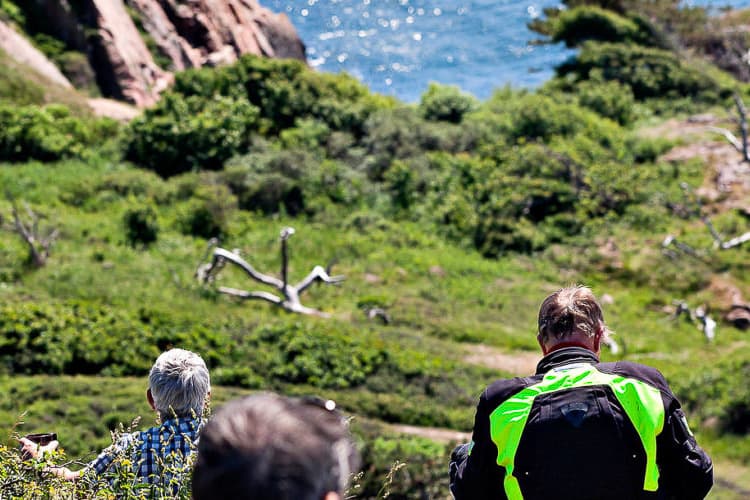 Climbing
Kullaberg offers a wealth of opportunities for those interested in climbing. Kullaberg is Southern Sweden's largest climbing area with about 700 diffrent trails. Climbing guides can be bought at our reception. You can also try climbing with Mölle's adventure specialists – Mölle kayak & climbing center. Climbing is adapted to individual level and no prior knowledge is required.
Website: Mölle kayak & climbing center
---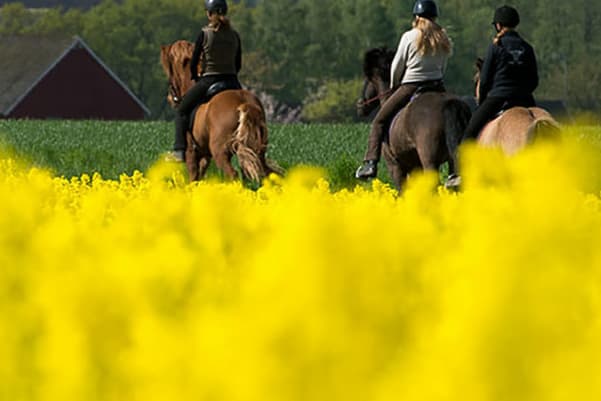 Horseback riding
Kullabergs Islandshästar offer horse riding on island horses. Enjoy Kullaberg's beautiful forests and meadows from the horseback. Here you can ride a long trip to Mölle or take a short trip around the beautiful Kullaberg.
Website: Kullabergs islandshästar
---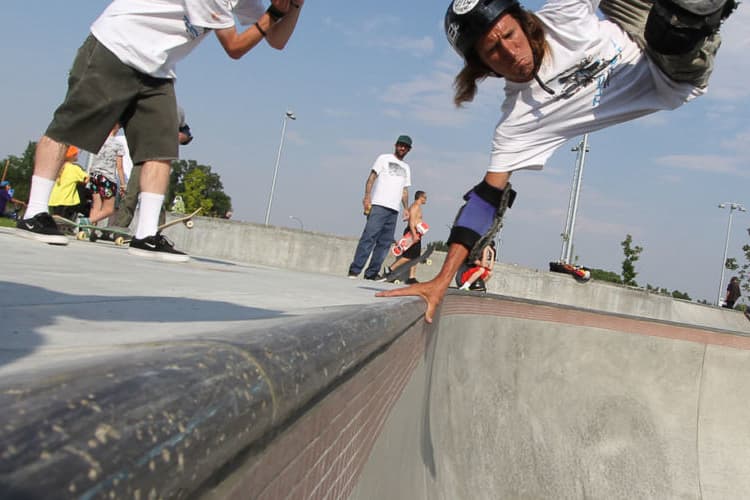 Skatepark
Nearby Höganäs there is a new and modern skate park, which is actually the largest of Northwest Skåne. A perfect place for those interested in skateboarding!
---
Kullen Dyk
– for a great underwater adventure
Kullen Diving has diving tours with their boat "Röde Örm" which takes you to some of the best diving areas that Kullaberg has to offer. They have daily diving tours during the summer months (June-August) and some other weekends if the weather permits.
Website: Kullen Dyk
---
Upzone Adventure Park
Are you hungry for the next challenge, want to come across your height of fear or get to know yourself in extreme situations?
Now it's time to get over your fears while you're having fun. Climb from platform to platform up among the tree tops, swing your nets, balance the wire and throw yourself in a ropeway.
On the high altitude track in Ängelholm, 30 kilometers from the campsite, safety is a priority and you are constantly under the supervision of trained instructors. So you can relax and enjoy the surroundings! The adventure begins with a security review before you reach the track with excitement and enthusiasm.
One thing is for sure, here you test your limits and discover new skills in yourself! So do not hesitate and book the next challenge today.
There will be fixed times throughout the summer, but it's also good to book your own time for your group.
Welcome!
Website: Upzone