Children's activities
Gränna is not a magical town just for grown-ups; children of all ages will find many fun activities here! Anything from playgrounds and jumping pillows at the campsite to fast-paced BMX tracks nearby! Here are some great tips for activities for kids on and off the campsite:
BMX
A BMX dirt track just a couple of hundred metres from the campsite! An action-packed adventure for sure. Remember to always wear a helmet!
Skatepark
Right next to the campsite is a skatepark. Perfect for young people to try or for those a little more experienced.
Jumping Pillow
The kids can jump themselves silly on our jumping pillow located next to our adventure golf. Open between 10:00 and 21:00 (10 am and 9 pm), the jumping pillow is beautifully located right by the beach and the beautiful views of Lake Vättern. The jumping pillow is very popular for kids of all ages, as well as for adults, who get to enjoy the wonderful surroundings while their kids jump away.
Playgrounds
The campsite has two playgrounds, one of which is located behind the reception office, with great views of Lake Vättern and only 25 metres from the beach. Swings, a jungle gym, and a slide. The other playground can be found in the middle of the campsite.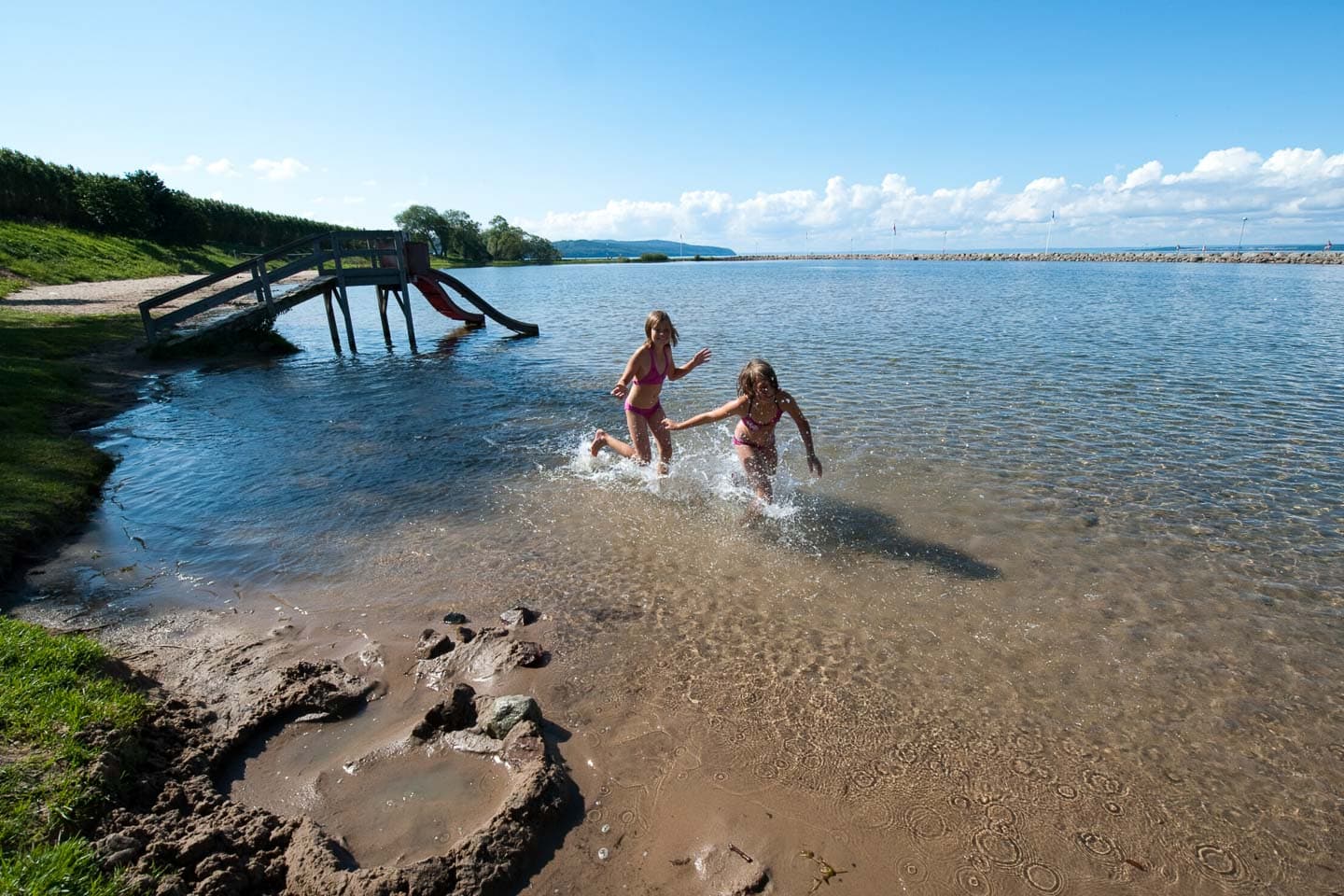 Bath
Gränna – Vättern is located on the beach, right next to Lake Vättern and the Gränna Lagoon. The lagoon is in direct connection to Lake Vättern, and you can spend long, warm summer days on the soft and lovely sandy beach. Near the beach is also a playground and a wide range of restaurants and kiosks. Simply put, the best of several worlds! Walk along the beach and take in the beautiful views!